Paranormalcy
By Kiersten White
~Book Review~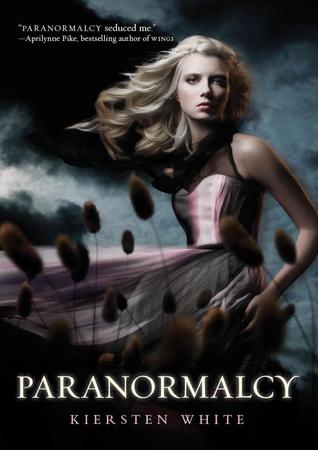 *Warning: Minor Spoilers!*
QUIRKY AND FUN, OVERALL.

This is a fast, light-hearted read about Evie, a human who works for the International Paranormal Containment Agency (IPCA) to capture paranormals who are getting out of hand. Opening scene? She takes out a creepy vampire with her pink taser she calls Tasey.
Yes, it is that type of book.
Evie is cheerful, impulsive, and inquisitive. She understands that there is a lot the IPCA isn't telling her, particularly about Lend, a shape-shifting water creature. She is trying to handle the creepy obsessive attentions of Reth, a fairy who keeps hinting about her true identity. Overall, Evie keeps the action going. The tale is quick, easy to read, and entertaining.
I liked the motherly relationship Evie had with her mentor, the secretive and prickly Raquel, and I enjoyed that Evie's best friend was a mermaid named Lish. Lend has a bland personality but he is overall kind and interested in Evie for the right reasons. Reth is the most ambiguous character. Since Evie feels very young and immature, his obsessive tendencies were particularly unnerving. However, the author throws a lifeline to redeem him at the end.
The villain was interesting. I liked the reveal and her connection to Evie.
Paranormalcy could be a stand-alone novel. There are two other installments in the series, Supernaturally and Endlessly, but I don't feel the need to absolutely track them down. However, I wouldn't mind reading them, either.
Recommended for fans of: Rachel Hawkins and Cassandra Clare
Upcoming Book Review: Talon by Julia Kagawa